Getting across the pond
Start your planning by figuring out where you're flying to and how you're getting around. The best tool for finding cheap places to fly to is skyscanner.com. Intercountry travel is super cheap in Europe. The costly part is getting to Europe. Skyscanner allows you to pick your home airport from which it gives you a list of the cheapest destinations around the world you can fly to and when. After you've picked your starting point your planning really begins. If you already have your departure and arrival cities picked kayak.com is also a great tool.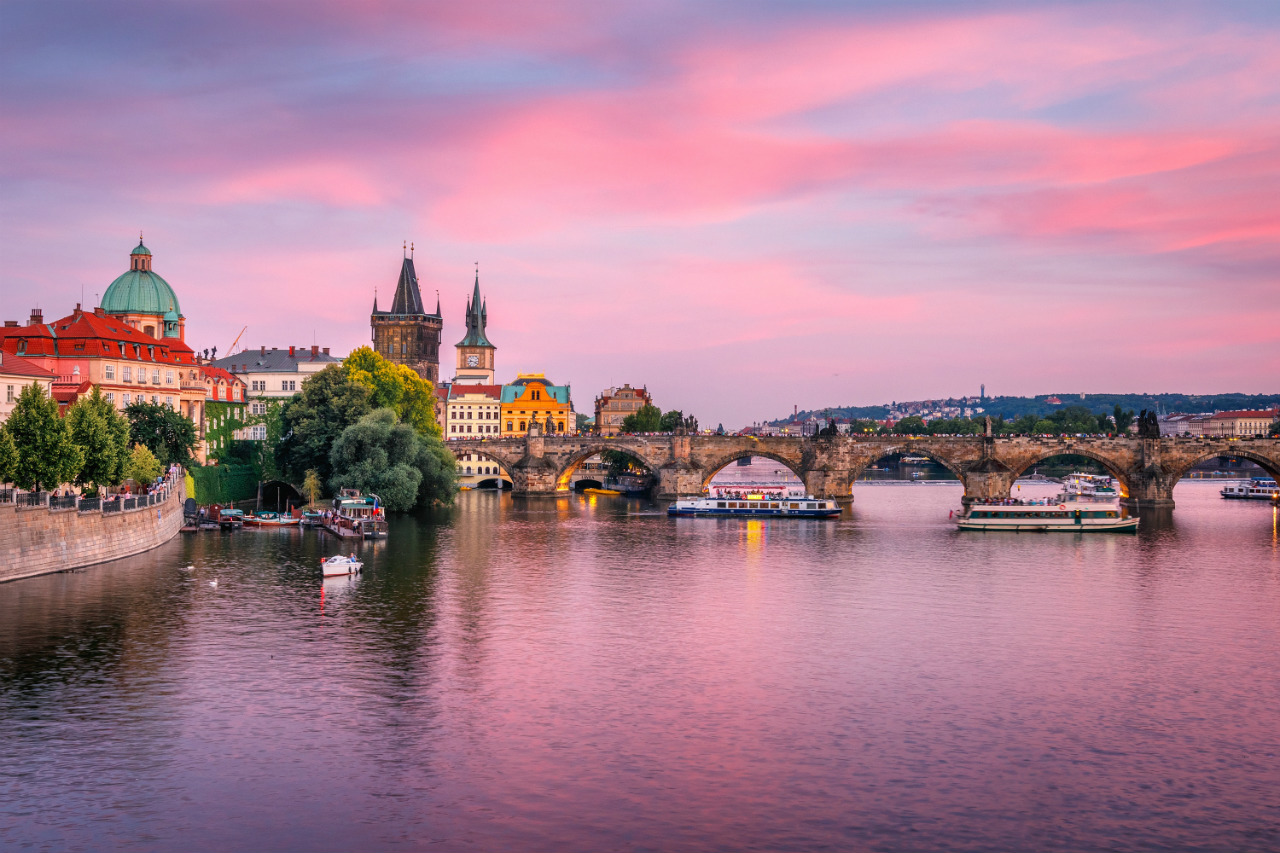 How do I get around Europe?
I'm flying international! How do I get to the next city on my list though? You can use Ryanair to fly cheap ($60 or less one way) to most places in Europe. Flying is super cheap but sometimes you may want to see the countryside. Trains are always talked about and people will mention the all you can ride pass. This is overpriced and by far the most expensive way to travel. A much cheaper option for traveling from one city to the next while seeing the countryside is a charter bus. In Europe, buses are much nicer than the USA and offer great amenities like free WiFi and $1 beers and snacks. These can be found at studentagency.eu (not just for students). The best way to find the most cost-effective option for travel from point A to B is rome2rio.com. This website will give you all options including modes of transport like ferries, taxis, rideshare, bus, plane, and train.
‍
You're in Europe!
You just landed at the airport or got off at the bus station, now what? You're going to want to drop your bag off at your place of stay (we'll cover finding that below). You have options and they really depend on how long you are going to be in that city. Uberi is in most places or you can find a taxi, a bus, or likely a subway. Public transit (Buses and subways) may take a tad longer but will save you loads of money and you'll see more locals. Public transit in Europe is much more extensive than the USA and especially California. You'll be able to buy bus/subway passes for a single ride, a 72-hour window, or even a month. Find the option that is best for you and your time in each city. If you're only there for 48 hours or less and there's a lot you want to see taxi may be best as you'll save a little time.
‍
I'm tired, where am I going to sleep?
You have plenty of options. Obviously, hotels are common just about everywhere around the world. I don't recommend a hotel whatsoever. The only time I ever prefer a hotel is if you're in a dirt cheap country where a 5-star room is like $40. Or if you're at the end of your trip and need some alone time and royal treatment. Otherwise here are your best options. Hostelworld.com, find a hostel which is like a hotel except you share rooms with others. You can also purchase a private room at many hostels. Similar to a hotel, but the atmosphere, the quality of people you'll meet, and the things you'll do there are priceless. Another great resource is AirBnB.com. You can stay with locals in a real residence (house, apartment, etc). I like this because you can get a private room for cheap while getting to meet locals, live like them, and you can cook your own food a lot of time. I've met some interesting hosts who've enabled me to do things I wouldn't have ordinarily done.
‍
I'm in a new city, what do I do now?
You can ask around to find out what's going on, what there is to see, where to eat, etc. This is also where staying at a hostel is nice as you have people to accompany you to places and Airbnb hosts live there and know what is truly worth your time. TripAdvisor.com and Yelp can help too. Don't forget one of my favorite quotes, "you can't get fed if you don't open your mouth". Don't be afraid to talk to others and ask questions.
Nightlife
If a city seems particularly quiet or you're generally unsure of what to do but want to party look for a pub crawl. It's a super easy way to get a taste of the local bar scene (my autocorrect changed bar to bae) and meet people. The cost of it (usually around $20) will pay for itself as you're given free drink(s) and cover to clubs. The added benefit is the camaraderie/community vibes you get from partying as a group. Doing this your first night will give you insight as to where to go on your own the other nights.
‍
I'm drunk and I did a thing...
Lost something? If you're worried at all about losing something look into travel insurance. The best option is travelinsurance.com which basically lists all of your coverage options from different companies and the prices. The worst thing you can lose is your passport. Getting a new one (in time for continuing your travels) can be a hassle and expensive. And you may still miss parts of your trip. Having insurance for this will help you immensely. *Note I've gotten insurance twice and haven't needed it but the peace of mind made it worth it to me (and I'm frugal).
‍
How do I pay for stuff?
I'm not a financial expert but I do have extensive experience visiting foreign countries and using various currencies. I'm also a frugal person who doesn't like to lose money, pay fees, or get ripped off especially when I don't have to. A quick glance at my Guide to Spending Money Abroad (link) and you'll get all my simple tips for avoiding fees and saving $$$ so you can travel longer!